There are many fantastic places to retire in Arizona due to its warm weather, low cost of living, and tax-friendly community for retirees. That said, there are two of the major options that are preferred by most people who prefer retiring in the said state: Goodyear and Surprise.
If you're asked which to pick between the two, your answer would depend on your proximity to the places that you might need, your budget, and your safety.
When you reach the age of retirement, the first thing that you ask yourself is where should you retire. Saving for your retirement is an important matter, but planning is also as important. Deciding where to settle is not easy because no location will match all of your needs.
Before we get on with the comparison, let us first look at the factors that matter most when deciding for a place for retirement:
Healthcare
Consider a spot where the government gives healthcare programs that can support your medical needs. This is a notable factor to consider because as you age, the need for healthcare programs helps a lot.
Proximity to hospitals and other medical facilities is also essential. When you age, traveling long distances may become a threat to your health, so choose a retirement spot with a nearby hospital.
Safety
It is a fact that you can become vulnerable as you age. Your senses and your reflexes become weaker, and that is why safety is of higher priority. Research about the crime rates in the area and if possible, visit the area.
Cost of Living
Consider retiring on a place that has a lifestyle that you can afford. Decide on whether you will rent or buy a house; also check the transport system so you can decide if you will buy a car or not.
Tax
Check on the states that offer a favorable tax break on retirement incomes. If you are able to find a location with a low cost of living and a reasonable tax break, then you might want to consider retirement in that location seriously.
Climate
Climate is also a deciding factor when choosing a retirement place. Most people want a location with warm weather since colder climates become a challenge as you age.
Now that you have a sound idea of some of the crucial things to consider upon retirement, let us now look at what Goodyear and Surprise have to offer.
Goodyear, AZ
Goodyear is known for its heartwarming sense of community, which is why people in Goodyear are also known to have a very positive outlook in life. Goodyear is also located not very far from entertainment centers, amusement parks, and shopping centers. It is also an excellent option for retirement since you get to enjoy a simple way of living without missing out a lot.
Healthcare
When it comes to health care, there are many known hospitals and medical facilities surrounding Goodyear. These hospitals have proven their expertise in many fields. Goodyear is also known to have a world-class medical care facility for seniors with their staff ensuring that they are giving excellent care to seniors.
Safety
Goodyear is one of the safest places to live in the United States due to their consistently low crime rates. According to Neighborhood Scout, their studies conclude that a ratio of 1 out of 380 people can possibly become a victim of a crime in Goodyear, Arizona. That means Goodyear is generally a safe and easy-going place to live in.
Cost of Living
According to Payscale.com, the cost of living in Goodyear, Arizona, is just 4% higher than the national average. Housing expenses are 21% higher than the national average, while utility expenses are 4% lower. Bus fares and gas are 8% lower than the national average. When it comes to food and groceries, prices in Goodyear are 3% lower than that of the national average.
Taxes
In general, the state of Arizona doesn't tax Social Security benefits; however, retirement accounts like 401K and distributions from the IRA are fully taxed. Private and private incomes are partially taxed, while wages are taxed at standard rates.
Climate
Arizona boasts of having the most fabulous weather in the United States. The weather will make you feel like you are always on vacation. The air in Arizona is dry, but at night, it can get cool and relaxing. When the climate changes, there is always an activity you can try out.
Aside from these factors that are important in deciding to choose Goodyear, there are also many things you can see and do in the area, such as:
1. Visiting Estrella Mountain
You can drive to the west side of the town where you can enjoy the pristine view of the Estrella Mountain. Additionally, there are many outdoor activities you can try. You can even get to enjoy the view of the sunset after and all day of action.
2. Playing Golf
Many retirees enjoy playing golf, and there are many golf courses retirees can choose from in Goodyear.
3. Participating in Community Events
There are a lot of community events that happen in Goodyear. You get to feel the sense of belongingness through these annual activities. Events like the Arizona Balloon Classic during January, Fall Festival in October, Skate Fest in May, and the Ballet Under the Stars in September are just a few of them.
Surprise, AZ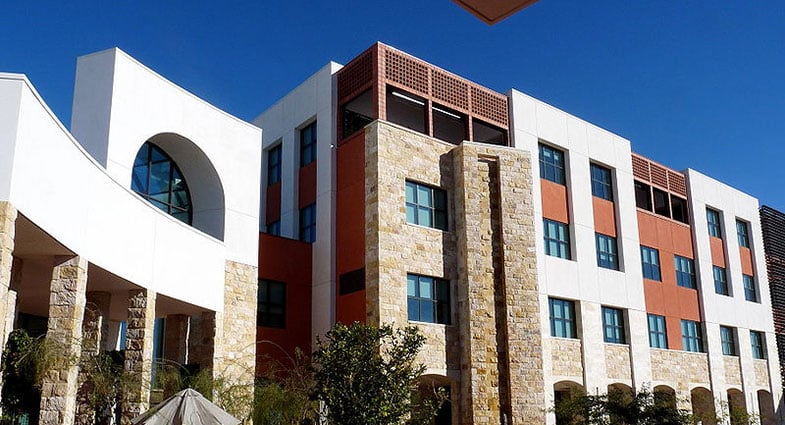 Now let us dive into what Surprise, Arizona has to offer for retirees. Surprise's community was formed in the unspoiled areas of Arizona, making the community eco-conscious. They actively conserve water, recycle their garbage, and plant trees. The government in Surprise, also educates the community about saving the environment by offering free landscaping classes.
Surprise has multiple retirement communities like Sun City Grand, where you can enjoy pools, golf courses, tennis courts fitness centers, spas, and restaurants.
Let's look at what the community has to offer:
Healthcare
When it comes to healthcare, there are many healthcare facilities in Surprise, AZ. They are not behind when it relates to the medical field. Their hospitals and medical facilities are proven to have given excellent care and service to their patients. There are also a few medical facilities for seniors to help enrich the lives of the elderly. Most of these senior healthcare facilities offer group exercises, cognitive stimulation activities, arts and crafts, and even social gatherings.
Safety
In 2018, Surprise AZ was consistently one of the cities with the lowest crime rates. The Surprise Police Department strives to ensure that the community feels safe and secure. They also get the community involved in crime prevention by organizing programs like Citizens Patrol and Neighborhood Watch.
Cost of Living
According to data from Payscale.com, the cost of living in Surprise, AZ is only 1% above the national average. Housing expenses are 6% higher than the national average, while bus fares and gas prices are 8% lower. Food and grocery items are 3% lower. With the given data, the cost of living in Surprise is significantly lower than that of Goodyear.
Taxes
Taxes in the State of Arizona generally apply to all cities; this means that retirement tax charges that apply in Goodyear also applies to Surprise.
Climate
Surprise is located in the Sonoran Desert, and this could mean dry and hot summers. Rain falls during the spring, and temperatures can reach around 40 to 60 degrees during winter. Since Arizona's climate is generally hot, there are a lot of places to cool off during summer.
Just like Goodyear, there are fun things to do every time the climate changes. These are some of them:
1. Visiting the White Tanks Mountain Regional Park
Enjoy different outdoor activities under the Arizona sunshine at the White Tanks Mountain Regional Park. There are picnic areas around the park, and RV campgrounds are also available if you want to spend the night and enjoy stargazing.
2. Heading to the Mad Platter Pottery
Roll up your sleeves and prepare for pottery making. This activity will get your hands dirty, but you shouldn't miss the chance to have fun by joining pottery making and painting classes.
3. Recreation and Entertainment activities
Surprise has an uptown alley that features recreation and entertainment activities like an arcade, bowling alley, restaurants, shopping centers, and concert venues.
Conclusion
There are many things to contemplate when you are planning to decide on a place where you want to retire. However, there is one more crucial thing to consider when choosing the right retirement place – your proximity to your friends and family.
Retirement is not meant for you to live alone; it is intended for you to enjoy the things that you have worked hard for. Maintaining a close relationship with your family and friends plays a vital role in giving meaning to your retirement. Frequent visits and meetups with family and friends will keep you happy and inspired.
When it comes to deciding between Goodyear and Surprise, it would be best if you go for your personal preferences. Both areas provide the same quality in terms of living and overall costs. Moreover, both of them have their own range of benefits and services that you can enjoy once you retire.